I don't think many people can comprehend the beauty of the English countryside unless they have experienced it first hand.
Don't get me wrong here. I'm not going to do a whole tourist information plug. Bear (bare? I always get those confused) with me. I always try to get to a point. Eventually.
I grew up here. My folks were never loaded, or great travellers. So pretty much all of our family holidays were within our hallowed isles, and invariably involved a tent. But to spice things up, we went to loads of different places. So I have seen quite a lot of our nation, and most of it all dead rural.
This was all great. I have seen a lot that many other people have not. But I did most of it when I was a kid. When I could not truly appreciate what I was being exposed to. I saw lots of places that were green. Some of them where hilly, some rocky, a few quite flat and one or two that were broken up by water. But mostly green.
To break up the green we did stately homes and castles. Some had statues, most had paintings, many had long halls with statues and paintings. The best had turrets, castellation and dungeons. But to a 10 year old, they were pretty much the same. That said, one of them had the most beautiful piece of sculpture that I have ever seen. I don't remember where it was, or who it was by. But it made such an impression upon me that I remember it to this day.
The point being, that only now do I appreciate what my parents where doing. Introducing my brother and I to history, culture, beauty. But it is only now, in later life that I appreciate this effort. It's just a damn shame that I really don't remember much of it.
Anyway… off topic.
At the moment I am up visiting my Bro in Worcestershire. (For those of you who don't know the British Isles… It's about half way up, kinda on the left). I don't get up here that often, cos it's quite a long way (I live in Kent, the bottom right hand corner). It's not far short of a three hundred mile drive (or a trip to the supermarket for you Yanks).
I live in a thriving metropolis. Whitstable! Don't believe me? Google it. Ok, the first link may be broken (it was at time of typing… But look at the pics. Urban, right?). But we can smell Canterbury from here, and it's a city. Ok, maybe not Canterbury itself, but we can smell its history. And its pervading odour of the ages past has to overwhelm ours before it becomes noticeable. And this is on top of the smell from the fresh fish market on the harbour. Anyway, even on a quiet night there is the constant hum of traffic. There is the glow of the surrounding urbanisation. The knowledge that you could, if you were so uncouth, throw your empty wine glass and upset someone (I live in a relatively classy part of the Bubble… Whitstabubble. You got that right? I didn't need to explain that bit).
My Bro has gone a bit less urban than me. It's not quite the middle of nowhere. You don't have to drive for a day and a half to get to Tesco. Bears don't pick through his garbage. And none of his children have been dragged of and eaten by wolves (no matter how much I have encouraged the wolves). But it is a kinda idyllic rural setting.
For example, tonight I sat outside with a glass of wine and a fag. All I could hear was the occasional hoot of an owl, the screech of a fox and the expression of a particularly flatulent gnat. As night tipped over the cusp of dawn, the cattle began lowing. Pheasants began their claxon like cries. The world began to wake.
And I still had not heard a single bloody car.
This is completely aside from the monochromatic beauty of the trees silhouetted against the near full moon. Or the subdued glow of the penumbral dawn cresting over the woods. Or the flitting and sweeping of the bats as they caught their last morsels before bed. This was all about the tranquillity. The bark, hoot and tweet of nature.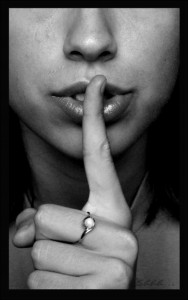 I appreciate them more when I am somewhere different. I truly love the peace of this part of the country. And this is really the whole point of this post.
This is a truly beautiful part of the country, and not just because it looks pretty. You can see the beauty, even with your eyes shut.
But do not, for one moment, think that I don't also appreciate the beauty of the cries of the gulls, the cacophony of the dawn chorus or the 'I'm awake, feed me' cries of some of the neighbourhood dogs in my neck of the woods.
I just wish they'd all do it a bit quieter when I'm trying to get a couple of hours more sleep.