Yeah… So it has been a complicated few weeks.
I popped into see the GP to get my bi-annual blood pressure check. Oh, you know that I'm a cripple… right? Y'know the whole MS thing? I'm sure I mentioned it at some point. Anyway, the test was a bit high.
Now, I'm kinda lucky. I have managed to find myself a Doc that actually gives a shit about her patients. I turn up (roughly) on time for my appointments. But I know for a fact that, no matter how early the appointment is, she will be running at least half an hour late. AT LEAST! But it is very rare that any of her patients bitch about it. They, like me, appreciate the fact that she treats you like a person, not an appointment. And people do not slip neatly into a 15 minute slot. They don't run in, shout their symptoms, grab the prescription off the printer and run out again. Some of us like to sit down and exchange pleasantries. To discuss stuff that may not necessarily involve how which bit has hurt for how long. I'm not suggesting that we get all conversational. But she is the kind of Doc that, if that is what the patient needs… she will let them, to a certain degree. She is not a production line doc. So for me she is a keeper.
Anyway, I have digressed. And that is so unlike me.
My test was a bit high. So the Doc, rather than just going 'Meh, yeah. It's a bit high.' Wacked me down for a raft of tests. If you ever get the opportunity to have a 24 hour blood pressure cuff attached to yer arm, go for it. It is a complete day of shits and giggles. No, honestly… it is!
So all of the uncomfortable tests came back fine. I know, right? All of that and I still aren't gonna die!!!!
That shit, and a bit of cold has put me on my back for most of a fortnight. But when I finally emerged, I got some unsettling news.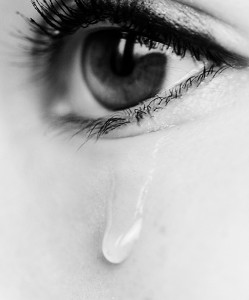 A friend of mine is dead, and his funeral is next week.
This is unsettling on many and varied levels. I have known him for 7 or 8 years. We were bar buddies.
Think Cliff and Norm in Cheers, but less regular (and way cuter). There was huge regularity involved. But our crossover was less frequent. And we weren't scripted, so we weren't as witty.
Ok, I was. But we didn't do the double act as well as them. I guess that is why they are famous and neither of us quite got there. Oh, the lack of corporate backing, media coverage and the fact that we are real people and not doing our shit in front of a camera, with direction, may also be a factor… But when we were in the same place at the same time, we got on well.
We both, in our own way, had pain. But we came down the pub for a small moment of escape from it. We talked about unimportant shit, if we weren't busy talking the other regulars propping up the bar. But… most importantly for me… We occasionally shared. We vented. We took the opportunity, when needed, to talk through our hurts. We never needed to discuss or agree on the fact that it would never be brought up again. It wasn't about solving issues, finding solutions for problems, fixing the wrongs. It was about having someone that understood that listening was enough.
A few weeks back his wife died.
Yeah, that was the source of his pain. She had been ill for a long time. And it was a slow and steady decline. He had to struggle to live… to keep a roof over their heads and food in their fridge, while she slowly stopped. Then she did.
And now so has he.
How and why I don't know. But, honestly? I don't care. I saw his pain before she died. She was his everything. Now both of them are gone. Neither of them are hurting here anymore. She had no control of the matter. I don't know if his was by choice or from loss. But I cannot judge. I have glimpsed his pain. I helped where I could. At least I hope that I did.
I do not know if he committed suicide. But I suspect that he did.
Before today I was convinced that ending yourself was ultimately a cowardly act. Selfishness at its worst. But now I realise that there may be situations where the pain and loss is so acute, that it is the only perceivable option.
It is not. There is always another option. But I can now see how people can only see the insurmountable pain, and cannot envisage a life living with that.
I still cannot say that I condone it. The pain it causes to those that love you is wrong. But do any of us have the right to say that another should live in pain that they cannot endure?
I ought to sort out a DNR. Not for now. But so it is ready for when I need it.
You don't feel the need to do that? Treasure what you have. All of it. Every single moment of it. And not just your moments. The moments of those that you love as well. Cos they are all good… even when they look a bit shitty.