It's that time of year. You try and cover yourself by avoiding leaving the house. You try to convince yourself and others that it is cos you are skint after having to buy Christmas presents for the millions of kids that have popped into existence over the last few years. And because you love and are loved by at least one of their parents, you are automatically an 'uncle'. So you have to buy presents or look tight and uncaring.
I have tried to explain to a couple of them, that I feel are old enough, that I really don't like them so I'm not gonna fork out for pressies. But then they point out that they really are the sons of my brother. So I am legitimately their uncle, and there is a contractual obligation to buy them expensive shit for Christmas and Birthdays while all they have to do is glue some glitter to a bit of cardboard, and then we are square. Oh, and if I want to retain the 'favourite uncle' crown, the expensive shit I buy them had better be fuckin' special!
That is your excuse for not going out. And to be honest it is a damn good excuse. But the real reason is that every other mother fucker out there has the winter plague. And you don't want that.
But you are going a bit stir crazy. The only people you have seen in the last couple of months either want you to be properly appreciative for the socks they bought you… Or are in their teens and looking at you with hate because you didn't realise that Pokemon jumpers weren't even cool in 2009, when Pokemon was actually becoming mildly less popular. Even then. (And I spent so long knitting them. Around 5 years!)
So I went down the pub. I hadn't seen a mate in a long time, so I gave him a shout and he came down for a couple of pints. It wasn't until he was sitting next to me in the pub that he mentioned that he had a bit of a cold, that he had caught off his girlfriend, who was at home… on her back… feeling really quite shit because she had a cold.
I KNOW!!! He could have mentioned this before spending time with the palid, skinny, ginger cripple, who's doc often seems to fret about him catching shit cos, apparently, his MS also fucks his immune system !
Guess what I caught off my ex-mate?
Oh yeah. I got t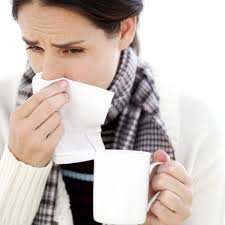 he cold! But I have had colds before. I'm not gonna bitch about that. It has decayed into a bit of a chesty cough, but I smoke. So what did I expect? No harm, no foul. Um… a bit of harm, but I'm a forgiving kinda guy. Forgiving as in I still like his misses. It's not her fault. But he is dead to me!
But what I didn't expect was that my fallopian tubes would get bunged up. No, that's not right. My euthanasian tubes? I know the doc said something beginning with 'E'. I may have been able to give you a more accurate tube description if I hadn't been deaf in my right ear cos it was all full of fluid due to my Eustachian tube being all bunged up.

Oh, and it messes up your balance. This is not really a big thing. At least it isn't if your balance isn't already screwed sideways by the fact that MS has fucked up your legs. How many of you know someone that can fall over whilst sitting on the floor propped up in a corner?
Driving up the Supermarket is WAY fun! (I also like white knuckle rides).
So my advice?
Do not leave the house until April. And when you do, carry some antiseptic spray. And ensure that you spray each and every person who tries to talk to you in the face. Twice. If they start screaming and clawing at their eyes, they are plague carriers. Kill them with an axe. Oh, and in case I forget to mention it… also take an axe.
As Carter put it (before Pokemon was even invented)…