No…  Next?
Wow, that was a quick one.  Maybe I should put more effort into the next Musing.
What?  You still here?  You want more?  OK.  But please remember, you asked for it.  You could have stopped reading after the first or second paragraph.  Shit, you could stop now if you wanted to.  And as I mentioned the word 'God' in the title, you just know someone is going to end up being upset, no matter what I say.
You were warned!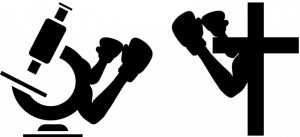 Lawrence Kraus and Richard Dawkins are kinda the modern poster boys for Atheism.  Yeah, there are many others that fight the cause.  James Rhandi and those like him blazed the way.  Many shout the shout and wave the flag.  But as far as I'm concerned, not one of them has given a conclusive argument to convince me that God does not exist.  Not just the Christian god.  Any god.  Which is quite interesting, because if you pay a bit of attention… they can't all exist.  According to the various doctrines, some of them are mutually exclusive.  But what can you do?  Who are you going to choose to believe?
Perhaps this is an appropriate time for some self declaration.  I live in the UK.  A Christian nation.  So that is what I am most familiar with.  I have a passing knowledge of several other religions, but would never claim to be an expert on any of them.  Including Christianity.  So if I make any points about any religion that are not completely accurate…  Yeah.  So?  I already said I wasn't an expert.  And before that I warned you off reading any further.
As for my personal beliefs…  That would be a spoiler.  No, I don't think that what I believe is either exciting or tantalising.  And if I told you now, it would add bias to how you read the rest.  I don't want that.
So, where was I?  Oh yeah.  Scientific destruction of deities.
[From this point onward… when I use the word 'God', please insert the name of your preferred deity.  Trying to cover all the bases would get old very quickly.  But pretty much all of my points will refer to Christianity.  Deal with it.]
Evolution exists, so God can't.  That seems to be the argument.
This is where I get a little confused.  I know I have oversimplified the issue.  But from all I have read, heard and seen this is what pretty much all of the scientific atheists arguments boil down to.
Dinosaurs were knocking around a few million years ago.  God didn't put a bunch of bones in the ground to mess with us.  Fish eventually evolved into monkeys, monkeys eventually evolved into us.  This I believe.  But why does this necessarily mean that there is no deity?
As far as I can see, scientific atheist's arguments only prove that the Bible is a work of fiction (or parts of it at least).  I kinda worked this out when I was quite young.  Hell, it's not rocket science.  In act 1, he was a bit of a bastard.  He burned stuff by the bucket load.  He was vengeful and wrathful (and I think that may be a quote).  But in act 2 he had a sudden and complete change of heart.  He got much nicer.  And now we are to respect his nicer side.  In fact if you try to emulate some of his earlier works, people will properly frown at you.
Hell, he became so nice that he gave us his son and let us nail him to a plank.
Just as a small aside, did you know that the Egyptian god Horus was born of a virgin, he was baptised in a river (by Anup the baptiser) and he was later beheaded.  Horus spent a time alone in the desert (before being beheaded…  I think.  I'm a bit hazy on when the beheading actually happened.  I can only assume that he got better at some point).  This may come as a bit of a shock but, during his desert  wanderings…  He was tempted!  In his time he also healed the sick, the blind, cast out demons and walked on water.  He also raised 'Asar' from the dead.  (Rumour has it that 'Asar' translates to 'Lazarus').  Oh, and did I mention that he had 12 disciples?
Would it just be cheesy if he was also crucified?  Guess what…  And three days later he was announced to be the saviour of humanity by two women
Incidentally, Mithras was born on Dec 25th.  As a babe he was wrapped in swaddling clothes, placed in a manger and watched over by shepherds.  He had 12 companions.  He did miracles…  I could go on, but you've probably got where this is headed.
And both of these guys were a couple of years before Christ. 
(Of course, I don't know this for a fact.  I wasn't there.  This is just what I have read).
Can anyone spell plagiarism?
This is one of the many, MANY, reasons why I believe that the 'Good Book' is nothing more than that…  A good book.  Have you read it?  I haven't.  Well, not all of it. I cherry picked (not unlike some Christian fundamentalists).  Some of it is fantastically written.  There is some beautiful oratory in there.  And I'd bloody hope so too.  It was edited quite a few times over a period of around 800 years.  Shit, L. Ron Hubbard's works only got around 0.1% of the same care (yes that's right, around 1/1000th) and he still got a religion out of it.
About now, I'm guessing that some of you are a little confused about which side of the argument I'm going to come down on.  Hang in there.  You got this far.  No spoilers just yet…
You may have noticed that I have thrown in the term 'scientific atheists' a couple of times.  This is because I believe that atheists fall into two camps.  Both camps agree that there is no god.  Where they differ is the 'theology' behind their belief.  And you really have to spend a bit of time with each of them to work out which camp they belong to.  The ones that quote Klaus, Dawkins and Hawking are the 'scientific' atheists.  The ones that use the whole evolution thing (and other scientific facts) as proof that there is no god.  The others are what I dub 'apathetic' atheists.  These are the ones that have put no real thought into it, and haven't managed to come up with a good reason that a god doesn't exist.
"Well, he hasn't done anything for me…"
I just wanted to point out that I believe there is a difference.
Just as I'd also like to point out that I think there is a difference between the people that believe in God.  Some believe that the book is the word of God.  That there is absolutely no chance that a book that has existed for around 1800 years (yes, manuscripts 'included' in the bible did exist way before the birth of Christ.  But the compendium wasn't put together until a couple of hundred years after his death… or so I have heard) may, possibly have been edited enough to obscure the original idiom.  Incidentally, it wasn't originally written in English.  So there may have been a few translation discrepancies in the few English versions available.
Oh, did I forget that bit?  Gideon did not do it first.  Here's a few you could choose from…
Wycliffe's Bible (1388), Tyndale Bible (1526), Coverdale Bible (1535), Matthew's Bible (1537), Great Bible (1538), Taverner's Bible (1539), Geneva Bible (1557), Bishops' Bible (1568), Douay–Rheims Bible (1582), King James Version (1611), Douay-Rheims Bible (Challoner Revision) (1752), Quaker Bible (1764), Murdock Translation of the Western Peshitto (1852), Ferrar Fenton Bible (1853), Julia E. Smith Parker Translation (1876), Darby Bible (1890), American Standard Version (1901), Emphasized Bible (1902), Concordant Literal Version (1926), Moffatt, New Translation (1926), Translation of the Vulgate (1933), An American Translation (1935), Bible in English (1949), Knox's Translation of the Vulgate (1955), Berkeley Version (1958), Children's King James Version (1962), Amplified Bible (1965), Jerusalem Bible (1966), King James II Version (1971), The Bible in Living English (1972),An American Translation (1976, the '35 version was obviously not translated enough),  Good News Bible (1976), Knox's A Literal Translation of the Bible (1985), Christian Community Bible (1986), Easy-to-Read Version (1989), Contemporary English Version (1995), God's Word (1995), Complete Jewish Bible (1998, yeah.  This one confused me too), American King James Version (1999), English Jubilee 2000 Bible (2000), King James 2000 Version (2000), EasyEnglish Bible (2001), English Standard Version (2001), Hebraic Roots Version (2004), Holman Christian Standard Bible (2004), The Beloved and I: New Jubilees Version of the Sacred Scriptures in Verse (2005), Dabhar Translation (2005), Clear Word Bible (2006), The Inclusive Bible (2007), Catholic Public Domain Version (2009), HalleluYah Scriptures (2009), King James Easy Reading Version (2010), International Standard Version (2011)…
Yeah, these are only the 'complete' versions in English.  This isn't even the complete list (I got bored about 2/3 of the way through).  And it took me fuckin' ages to compile and order this incomplete list [please notice and appreciate the amount of effort that I put in to provide a lot of information that you just skipped over].
So why did I bother?  Do you really think that all of these works were rendered from the original texts?  Or maybe they just kinda polished and rewrote a previous version.  But surely someone would have managed to create the perfectly poetic version that contained the entire idiom of the original text within two or three hundred years.  Right?
You ever played Chinese whispers?  Or maybe some of these were the works of one of an infinite number of typing monkeys…
This may sound like I've gone off topic.  I really haven't.  So far it has all been preamble for me to make the point I have been struggling towards.
I believe there is a huge and fundamental difference between faith and religion.
For me, religion is all about what is written, taught and told.  And as I think I have indicated, this varies depending on which version of what was written and the interpretation of what has been read.  And there are so many versions that you can choose from.  And then there are many more interpretations of what was read (which can be applied to both those that are teaching, and those that wrote the version that is being taught).  So whose version of 'the Gospel' are you buying into?  Is it the 'right' one?
Faith is completely different.  It is what you, deep down, believe.  What helps you get through the next day.  It could be faith in a god, or in people or … hell [maybe I could have chosen a better word there.  Oh well]… in a telecommunications company.  The important thing is that it not fixed by a doctrine.  It is yours.  And if you are presented with immutable facts that you were previously unaware of, you can adapt your faith.  This is not so easy to do with a religion.
So, has science killed God?  No, I don't think it has.  God is where you find him, her, it or them.  God will always be where you need God to be.  If God is an actual deity…  Do you really think that a book written over the span of over 2000 years and reinterpreted many dozens of times will be a concise and accurate rendition of his intent and plan?  Really?
Now…  Has science killed religion?  That is a better question.  Not yet, but fingers crossed, huh?
Still not sure where you stand on the issue?  You better make yer mind up quick.  Christmas is coming, and you wouldn't want people to think that you're a hypocrite.
…  Ok, I held out til the end.  Do I believe in a God?
I dunno.  I've never seen evidence of one.  But then I've never seen electricity, and yet my lights still work.
(If any of you say 'Ah, what about sparks?' I will hunt you down and slap you silly)

Agnostics are overlooked.  But we exist.
(And I don't give a shit if people think I'm a hypocrite.  I just don't want my nephews to lynch me.)
[Note:  All of the 'facts' I have quoted above have been researched.  But I am only restating the words of another.  A couple of these facts are completely contradicted by the words of yet another 'another'.  I have tried to stick to stuff that is quoted by lettered 'experts in their field' or opinions that are also expressed by other people that do not appear to be zealots or crackpots.  When the balance was equal, I went for the one that fitted the idiom of the post better.  That said…  The only statments that I can confirm are both completely true and factual are the ones starting with 'I'…  including the one that ends '… will hunt you down and slap you silly.']