You are probably asking yourselves 'Who the hell is Eddie Humbert… And wh… nah, sod that. Who the hell is Eddie Humbert?'
If you are not, then I would tentatively ask you for your bank details… As I have a very rich uncle in South… Oh, that one has been exposed? Ok. My bad. But as they don't seem to be asking the most obvious of questions, maybe I could get away with emptying their bank accounts.
Oh, did I just implicate myself? I must stop doing that.
But seriously. I wanted to know who this Eddie bloke was. I was reliably informed that the Eddie Humbert referred to does not exist, and that it was a name used to inspire literative narrative.  While there may be persons either living or dead that share the same name, no comparisons should be drawn between them.
I think that is what I was told when I asked about the name.  I can't remember the exact wording.  Gimme a sec.  It'll come back to me…
Yeah… Got it… 'I made it up'.
But surely Eddie Humbert must have lived and breathed and existed somewhere, at some point.
As it turns out, he did… or does… or something! But I get ahead of myself.
A few years ago my Mum and I started working on our family tree. It was a slow and arduous process. Partly cos, if it involved using computers, I had to do it (with her on a remote access link so she was involved)… and partly cos if they had the same name it must be them! This was my biggest headache.
But the point that I am limping towards is that I have done a certain amount of pratting about in the realms of ancestry. So when I decided to check into the origins of our Mr Humbert, I felt that I knew where to start. The registry of Births, Deaths and Marriages.
***NOTE: Mr Humbert may have cropped up a million times across the globe. But I only checked the British stuff ***
I thought it through. Ed may not have got married. He may not yet be dead. But I'm pretty sure that if he ever was an 'is', then he was probably born at some point.
I looked with an almost anal amount of care (I'm flippant quite a lot of the time, but when I'm on a mission… I'm ON A MISSION!!!).
I could not find an Ed, Edward or Edith Humbert born and registered as such, in the UK after 1893.  (I worked backwards from the most recent records and this was the first I found)
Edward James Humbert was born in the Pancras district of London in September 1893, and died in December 1893.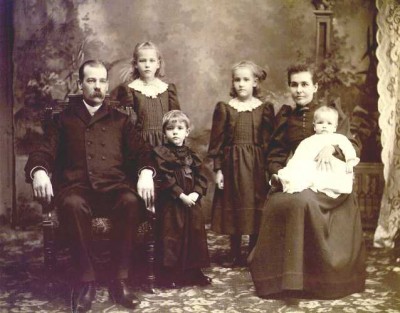 'Surely he can't be the only Eddie Humbert', I thought. So I did what most people would have thought of first… Googled him.
It turns out that Ed Humbert is a senior director at CBRE (don't ask me, I don't know). But according to the official records, he was never born (in the UK). I now have a malicious desire to find out who CBRE are, phone them up and point out that at least one of their senior directors was never born. Or at the very least, died in 1893 at the age of 4 months. You think that would cause a minor panic?
So, if I did…
A Day in the Life of Eddie Humbert
'What? Are you serious? Do I look like a 4 month old that has been dead for 120 years? Thank you Trevor, that sort of comment is not helpful!
Of course I am me. And yes… I was born a little more recently than the late 19th Century. What is this all about? I do have better things to be doing with my time you know!
#click# Sylvia… Please call Roger and tell him that I may be held up here for a while. If I'm not there in time that they should tee off without me. #click#
Now what is this about? Seriously??!!'
Addendum
It turns out that Eddie is French. Or a dope smoker who kinda loves himself (probably more than we do). Or a boxer. Or five people who live 'in places like South Carolina; Texas; Washington; Florida'. (Thank you Google… How like South Carolina, Texas, Washington and Florida are these places? Or did you mean actually these places?)
But in the UK he is only an extremely dead four month old senior director at a Real Estate company.
Now you know.